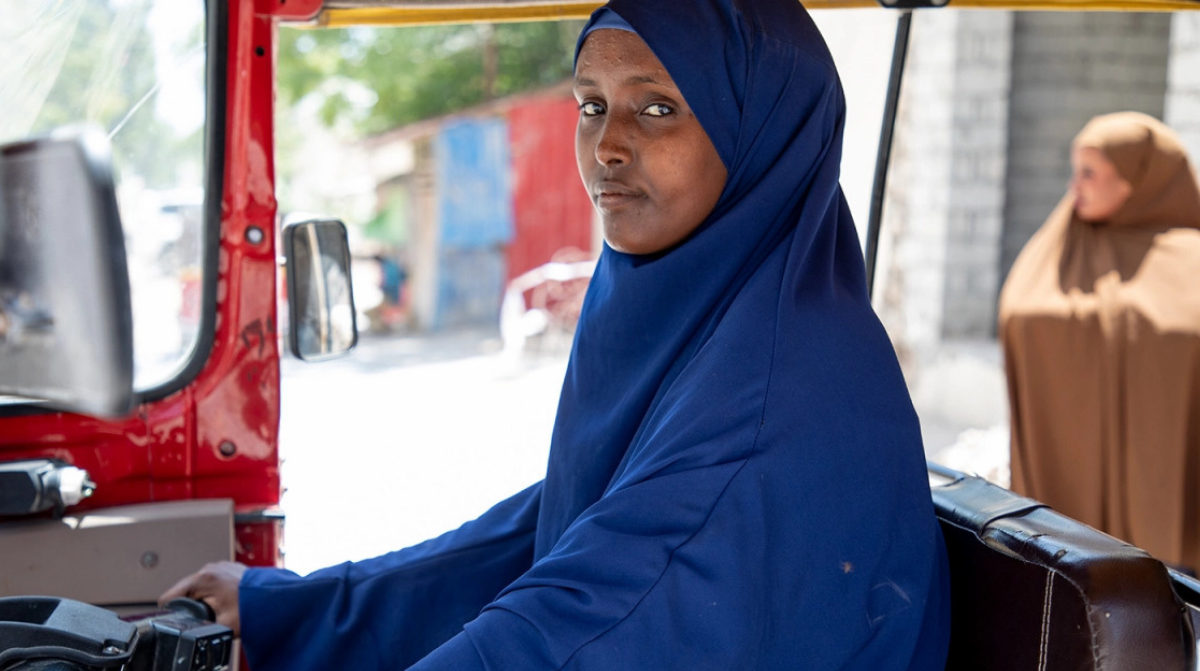 Meet Mogadishu's first female rickshaw taxi driver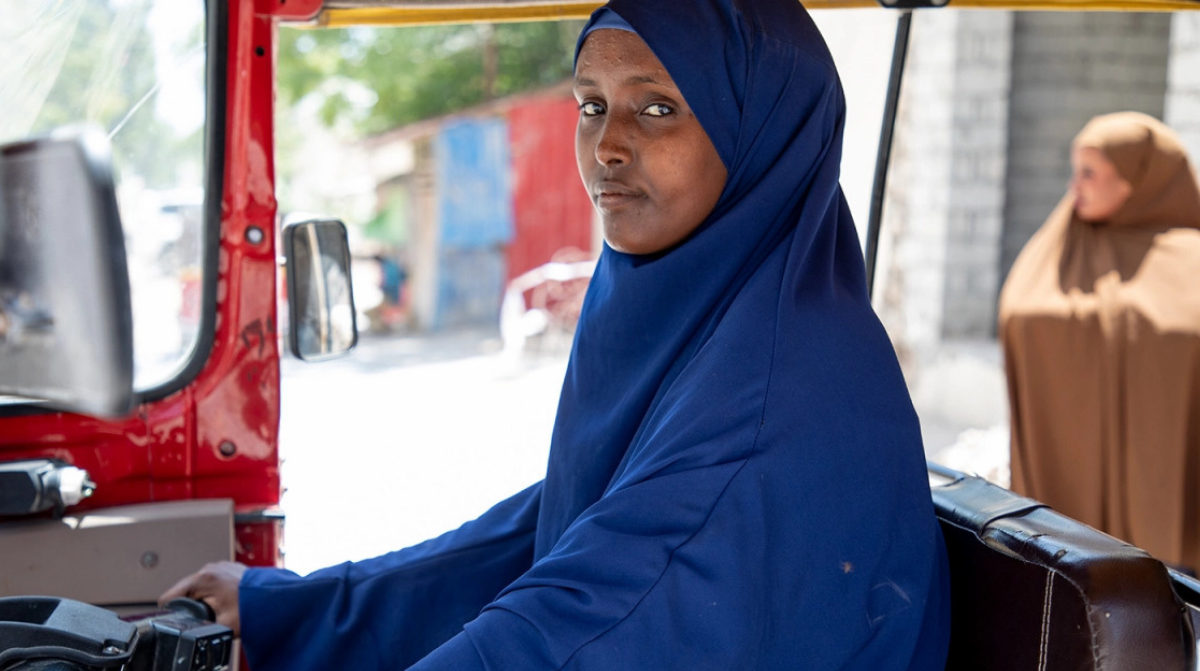 Saynab Abdikarin has ventured into an industry that was exclusively male-dominated in conservative Somalia.
Saynab Abdikarin turns heads everywhere she goes in Mogadishu. The 28-year-old is the first woman to drive a rickshaw taxi in the streets of Somalia's conservative capital, where the tricycles commonly known as "bajaaj" have long been operated just by men.
"I believe that whatever job men can do, women can do, too," says Saynab.
A mother of five, Saynab took on the job out of necessity 10 months ago after her husband left her and their children.
"I don't have anyone to support me," she says. "If one of my children is not feeling well, I have no one to help me. I work to support my children."
But driving a rickshaw in Mogadishu "has a lot of challenges", Saynab acknowledges. Besides the occasional social disapproval – "some of the men support you, but others say women should be at home and not working", she says – Saynab is also exposed to the many dangers associated with the job.
In April 2019, three people died when security forces opened fire during a protest that saw hundreds of drivers take to the streets of the city over the killing of a rickshaw operator by a security officer.
Full Article:
https://www.aljazeera.com/features/2021/3/7/saynab-abdikarin-mogadishus-first-female-rickshaw-taxi-driver