Family Time Program
A new opportunity for families to support their early years (0-6 yrs) children's learning through crafts, activities and games that focus on fostering connection with families and their little ones!
This program is made possible by funding through the St. Vital Parent Child Coalition.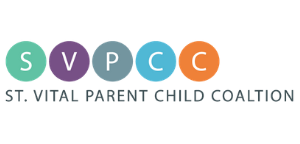 This program intends to support families to become better equipped to help their children learn and grow. We also hope to help families connect with one another so that they might begin to connect afterwards outside of this group – reducing the social isolation so many families are experiencing due to the pandemic. We hope families will develop a better understanding of their young children and ways to help their children as they grow here in Canada.
All families who participate will be provided with a free snack + craft package EACH WEEK
SPACE IS LIMITED! REGISTER ASAP!!
Virtual Program runs every Sunday during the months of December 2021 - March 2022 with two different times: 3 pm - 4 pm or 7 pm-8 pm.
Please contact Anteneh at anteneha@bilalcommunitycentre.ca to register for the program.