Stronger Together Project
Research and associated planning for a diverse community agency leading to charitable status
Bilal Community and Family Centre has been delivering a wide range of social programs since 2017. Recently, BCFC has begun to restructure, re-evaluate, and redesign, its programs and priorities. We are very grateful to United Way Winnipeg for funding our Strategic Planning and Stronger Together Program.
A big thank you to all our funders.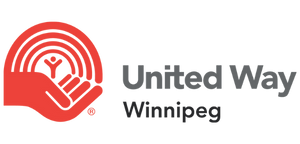 Project Overview
This project brings together our board of directors, executive team, Stakeholders, and Community members to understand how we can work together to better serve our community and address the social and economic challenges that many of our community members are experiencing.
Addressing these issues requires political, cultural, and social change, with many stakeholders, and systematic challenges. If we are to build a thriving community where everyone can realize their potential, we need to inspire, educate, and empower our youth and families to become thriving citizens, and the leaders of tomorrow.
We need a strong well-integrated community organization to realize this vision. As we meet together, we consider ideas like, what tools and strategies, would be useful to increase Bilal's effectiveness in the community? What would be the benefit of Charitable Status, and just as importantly, what would be the disadvantages? If you have thoughts about this, feel free to contact Info@bilalcommunitycentre.ca and share your ideas.