Heartfelt message from our

Executive director Muhiadin Omar and Finance & human resources director Kadar Ahmed.

Though the need of time is to socially distance ourselves for our and our peers' sake. We believe that our social services are more in need now than ever before. Whether you are immigrants, refugees, newcomers, families or youth, call us today to check what programs are running at Bilal Community Centre to suit your needs.

A FOCUS ON IMMIGRANTS AND REFUGEE NEWCOMER FAMILIES AND YOUTH

ABOUT US

Bilal Community and Family Centre (BCFC) is a non-profit organization that is dedicated to empowering Winnipeg immigrant and refugee communities to achieve social and economic success. Bilal Community and Family Centre (BCFC) serves the Winnipeg community with a focus on immigrants and refugee newcomer families and youth. We serve over 600 newcomer youth and their families and provide frequent seminars, weekend classes, and various drop in programs. Our center has been an open resource for community members and families to resolve conflicts through various counseling services with great success. Our centre has also been a bridge between families in the community and children and family services (CFS).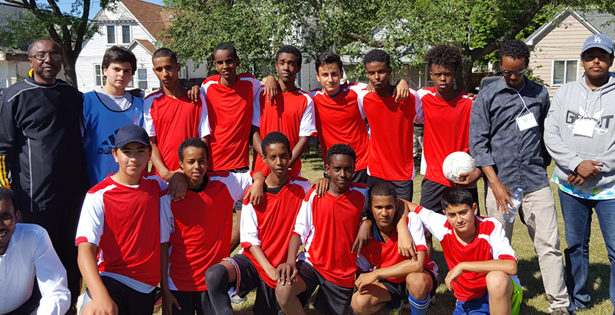 LEADERS OF TOMORROW

OUR VISION

To transform communities by inspiring youth and families to become thriving citizens, and the leaders of tomorrow.
TO STRENGTHEN COMMUNITIES

OUR MISSION

To inspire, educate, and empower our youth, and families to strengthen communities and achieve individual, social, and economic success.

Learn more

PEOPLE
We believe in people and their dreams.

EMPATHY
We listen, we care, we serve.

LEADERSHIP
Be the change you want to see in the world.

TEAMWORK
Together we will succeed.

EDUCATION
Tomorrow belongs to those who prepare today.

DIVERSITY
Diversity is the source of our strength.